Our Team | San Francisco Team
Diane Adou
, Operations & Grants Manager
Diane joined New Field in 2011 as the Operations Coordinator. She is originally from Cote d'Ivoire where she received a Masters Degree in Business Administration and Logistics from the National Polytechnic Institute-School of Business. She also recently completed a certificate in Global Business and Project Management at UC Berkeley Extension. Additionally, she has several years of professional experience in supply chain, operations and project management in different manufacturing industries as well as in non profit organizations. Diane is currently an active member of the Young Business and Professional Women International (BPW), a federation that advocates for women's rights and empowerment at all levels. She is bilingual in French and English.
Yuri Futamura
, Director of Finance & Administration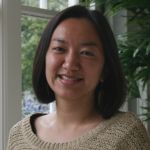 Yuri Futamura joined New Field Foundation in 2003 after graduating from Oberlin College in 2002 with degrees in Politics and Third World Studies, including a semester in Uganda which inspired her strong interest in Africa and women's issues in particular. She has served on the boards of International Development Exchange (IDEX) and Asian Women's Shelter. In 2008, she received a Monarch Leadership Award from the Pacific Asian American Women Bay Area Coalition (PAAWBAC) for her efforts as an emerging Asian Pacific Islander woman leader in the Bay Area. Yuri is originally from Japan and is bilingual in English and Japanese.
Jonathon Landeck
, Managing Director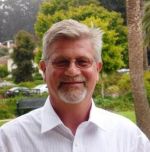 Before joining New Field in 2012, Jonathon was the Assistant Director of the Center for Agroecology and Sustainable Food Systems at the University of California, Santa Cruz. Prior to that, he was the Deputy Director of the Organic Farming Research Foundation in Santa Cruz. Jonathon's professional experience also includes his work as a program specialist for agriculture and the environment in Africa at the Peace Corps headquarters, and staff agronomist for the Famine Early Warning System project, focusing on food security issues in the Sahel region of West Africa. During the 1990's, Jonathon directed the Global Program of the Rodale Institute, an organic agriculture research and education organization that managed community-based projects in Senegal, Guatemala, Russia, and the U.S. Born and raised in the fruit belt of southwest Michigan, Jonathon earned degrees in forestry and agricultural education from Michigan State University, and in soil science from Texas A&M University. Jonathon had been a Peace Corps Volunteer in Burkina Faso in the late 1970's, and later a Fulbright scholar conducting sociological research on soil management in the highlands of Guinea, West Africa. He speaks English and French.