Our Team | San Francisco Team
Diane Adou
, Operations Coordinator
Diane joined New Field in 2011 as the operations coordinator. She is originally from Cote d'Ivoire where she received a Masters Degree in Business Administration and Logistics from the National Polytechnic Institute-School of Business. She also recently completed a certificate in Global Business and Project Management at UC Berkeley Extension. Additionally, she has several years of professional experience in supply chain, operations and project management in different manufacturing industries as well as in non profit organizations. Diane is currently an active member of the Young Business and Professional Women International (BPW), a federation that advocates for women's rights and empowerment at all levels. She is bilingual in French and English.
Yuri Futamura
, Finance and Administration Manager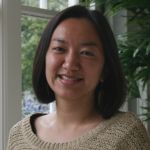 Yuri Futamura joined New Field Foundation in 2003. Yuri graduated from Oberlin College in 2002 with degrees in Politics and Third World Studies, including a semester in Uganda which inspired her strong interest in Africa and women's issues in particular. After graduating, she moved to San Francisco where she volunteered with and served on the board of International Development Exchange (IDEX), an organization that partners with community-led organizations in Africa, Asia and Latin America. She is currently a board member of Asian Women's Shelter, a shelter for Asian women and their children surviving domestic violence. Yuri is originally from Japan and is bilingual in English and Japanese.
Sarah Hobson
, Executive Director
Sarah Hobson joined New Field Foundation in 2003 as its first Executive Director. She brings to the organization her long experience of working with community-based initiatives in West Africa, South Asia, and Iran. Prior to joining New Field, Sarah was executive director of International Development Exchange (IDEX), partnering with community organizations in Asia, Africa and Latin America on grassroots economic development. She was a consultant over many years to the UN agency, International Fund for Agricultural Development (IFAD), and is founder and trustee of Open Channels, a British NGO working with indigenous peoples in Africa to define their lands, resources and rights. Sarah is the author, contributor and editor of eight books and has presented and produced many documentaries for television. She speaks English and French.
Jonathon Landeck
, Associate Director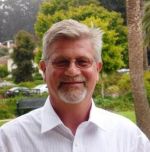 Before joining New Field as its first Associate Director in 2012, Jonathon was the Assistant Director of the Center for Agroecology and Sustainable Food Systems at the University of California, Santa Cruz. Prior to that, he was the Deputy Director of the Organic Farming Research Foundation in Santa Cruz. Jonathon's professional experience also includes his work as a program specialist for agriculture and the environment in Africa at the Peace Corps headquarters, and staff agronomist for the Famine Early Warning System project, focusing on food security issues in the Sahel region of West Africa. During the 1990's, Jonathon directed the Global Program of the Rodale Institute, an organic agriculture research and education organization that managed community-based projects in Senegal, Guatemala, Russia, and the U.S. Born and raised in the fruit belt of southwest Michigan, Jonathon earned degrees in forestry and agricultural education from Michigan State University, and in soil science from Texas A&M University. Jonathon had been a Peace Corps Volunteer in Burkina Faso in the late 1970's, and later a Fulbright scholar conducting sociological research on soil management in the highlands of Guinea, West Africa. He speaks English and French.
Meleah Mannix
, Grants Administrator
Meleah Mannix joined the New Field Foundation in early 2008 as grants administrator. Before working with New Field, she spent four years with the Goldman Environmental Prize, which annually awards US$125,000 to environmental heroes from each of the world's six inhabited continental regions. During her tenure, she managed the nomination process and worked closely with prize recipients and nominators from around the world. Meleah began studying French when she was seven years old and her subsequent love of foreign languages inspired her to major in French Literature at UC Santa Cruz. She has also studied Spanish at an advanced level. Her interest in learning about different cultures has led her to travel to Africa, Asia, Europe and South America. She is pleased to have the opportunity to use her background working with foundations and her love of the French language to support the mission of the New Field Foundation.
Esther Mallouh
, Interim Grants Administrator
Esther brings fifteen years of nonprofit and philanthropic management experience to her grantmaking work at the New Field Foundation. Prior to her appointment, she had participated in the design of value-based philanthropic programs with family foundations and government entities, and managed private foundations and grant-making budgets of over $58 million. Esther has two passions, the arts & culture, and philanthropy. Her devotion to making an impact on the lives of the marginalized and her personal ties to West Africa led her to her current position at the New Field Foundation. Having lived in nine countries, including Upper Volta, and Cote D'Ivoire, Esther considers herself a citizen of the world. She speaks French and Arabic and received her Magna Cum Laude BS in Business and Psychology from the University of Pittsburgh, Pennsylvania.