Our Programs
New Field Foundation partners with rural women's organizations to create change that benefits their families, communities and regions.
New Field recognizes that rural communities throughout the world have a long tradition of producing food not only for their families and communities, but for others living in towns and cities. Today, family farmers provide food and nourishment to more than half the world's population. Their farming is rooted in a way of life that is rich in culture and spiritual meaning, makes careful use of the earth's resources and is resilient in times of change.
New Field Foundation also appreciates that rural women in Africa produce and process over 70% of the continent's food. They hold empirical knowledge of soil, water, seed and climate, and are creative problem solvers. Despite limited rights and resources, rural women across Africa are organizing to change their situation. New Field Foundation in particular supports rural women's organizations in West Africa that are creating change.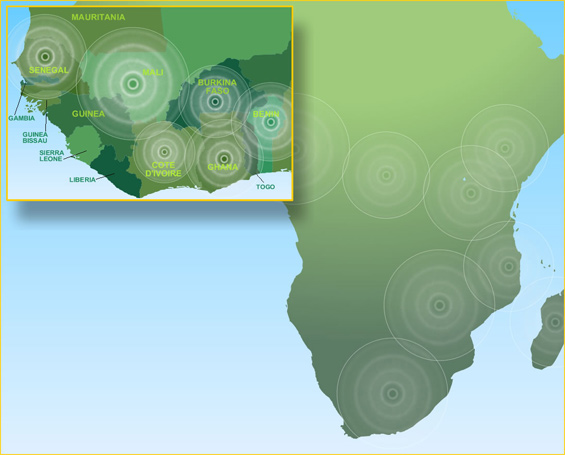 New Field Foundation's funding is contributing to significant change. As rural organizations connect and gain momentum, their leaders are influencing changes in attitudes and policies. Their members are removing barriers and improving the quality of life as they overcome poverty, violence and injustice.
Due to New Field Foundation funding, and the efforts of rural women's organizations, more than 350,000 people in rural communities now have nutritious food and an increase in income, knowledge, and confidence. Our short film, Women Cultivating Change, offers a glimpse into the rural women's movement, its voice and its cause.
New Field Foundation recognizes the multiple challenges faced by rural women, as they tackle various issues. We recognize the need for integrated solutions and give support for rural women's organizations to carry out a range of activities in a number of areas. The charts below show our grants allocation in 2011.